In the Making: Sheffield Pocket Tool
You'll not meet a more pleasant man than Steve. He made his first knife when he was nine years old. Here he shares his story with us – and the secrets of his craft.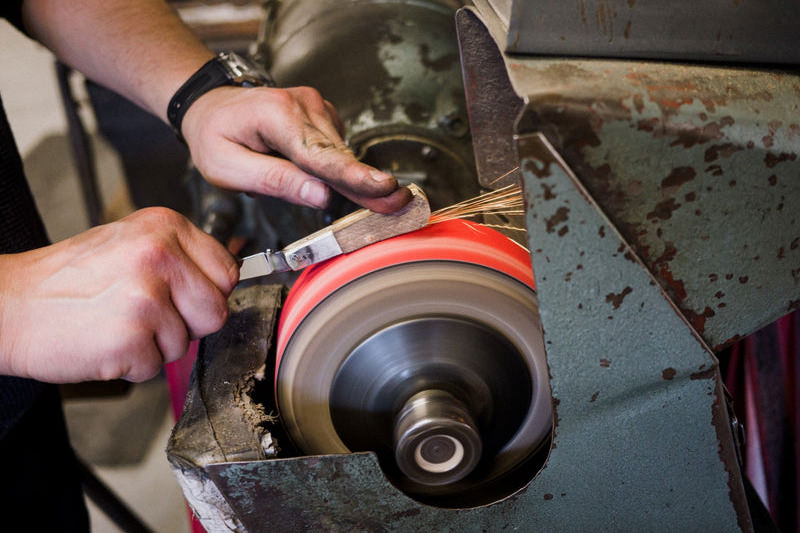 Steve's Dad was a furniture maker, but like you do, he dabbled with knife making too. When he was young lad, Steve was shown the basics. This lit a spark in him which never went out. Now he's been making beautiful pocket knives for over thirty years.
It's not very often one gets the privilege of witnessing a master craftsman taking a block of wood and a raw stainless steel blade and working them into a beautiful pocket knife.
Our hometown is Sheffield, UK, and for those of you who don't know, Sheffield is famous for it's knife-making heritage, which dates back over 300 years. So, it only seemed fitting to collaborate with a local artisan to create a beautiful outdoor pocket knife.
It was such an interesting day and so inspiring to see the full creative process, so I thought I'd share some shots from the workshop.
Enjoy.
The knife handle is crafted from these simple blocks of Forestry Stewardship Council (FSC) approved solid oak.
Drilling two holes in each handle for brass pins that hold the knife together.
The two halves of the handle.
Time warp: I love these original metal trays and equipment, dating back to the 1930's.
Nailing the handles together.
Inserting the blade into the handle.
Lubricating the folding mechanism.
Sparks fly — shaping the handle to run smooth with the stainless steel spring.
Polishing the blade and bolster.
Sharpening the blade.
The finished knife, in the work-stained hands of the craftsman himself.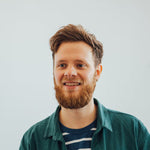 Mark Musgrave