Kudhva: 'Hideout'
Kudhva means 'Hideout' in Cornish. Tucked away on the north coast of Cornwall, we couldn't wait to get a taste of the hidden treasure for ourselves.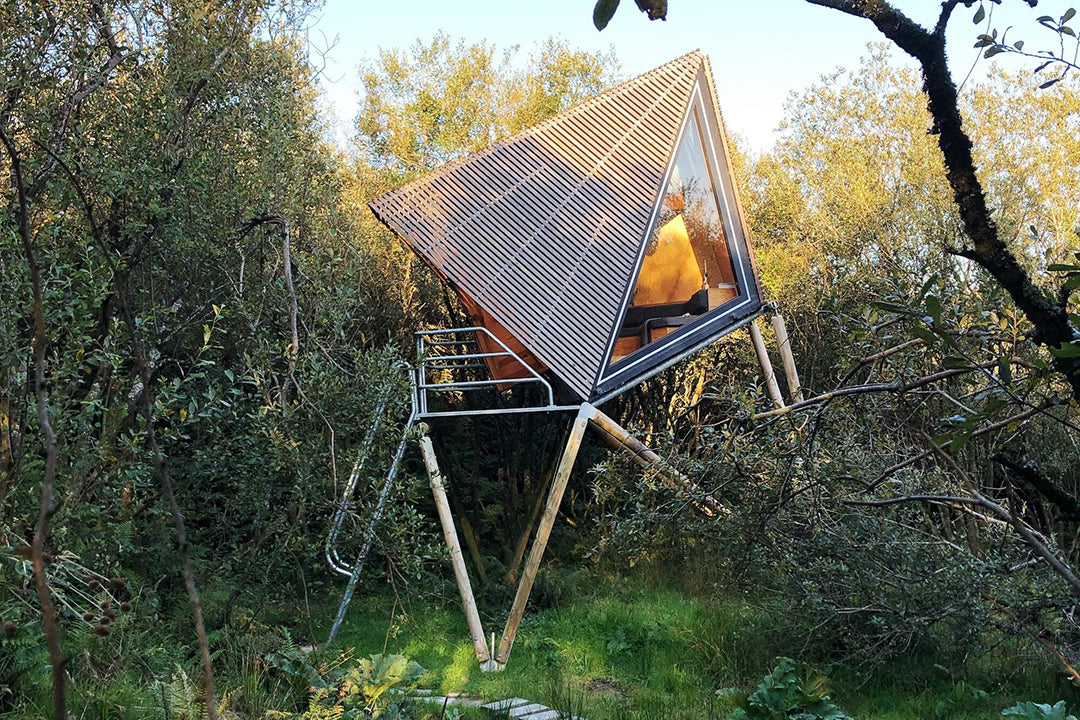 The track from the road was an adventure in itself, putting our old little Honda jazz through its paces as we bumped our way across whats seemed like a small lake.
But we made it. Who needs a Land Rover defender!
Lift your gaze from the muddy clay trail and you're rewarded with a lush vista towards the ocean at Trebarwith beach. In the foreground, the recently restored Engine House, built in 1870, housed an engine (hence the name) which hauled slate and pumped water as part of the now defunct slate quarry operations. Well worth a mooch.
The clay track sets a suitably rough n' ready tone as it meanders upwards towards the main communal spaces. If you're looking for neat tarmac roads and manicured lawns, then this won't be your vibe.
Thankfully, we weren't.
Mable, Joe and Louise were super-friendly and we appreciated the laid back 'help yourself' and 'come and go as you please' approach to the place.
The simple amenities for prepping your own food were handy, too.
We made our way down the wooden planked pathways, through the greenery and arrived at K4 – our hideout for the night.
The Kudhva's are intentionally compact and minimalist, but cleverly designed with a wooden interior, steel steps and some thoughtful, homely touches. The large jaunty angled windows truly made you feel amongst the surround trees, and proved perfect for stargazing when night fell.
We took a 30 minute walk down to Trebarwith Strand – a lovely tidal beach where we nipped in for a wild swim. The first 5 seconds are always the toughest part of getting into the Atlantic!
We spent a couple of days Surfing at Polzeath, too, which is a 30 minute drive away. It had a nice friendly swell there for us surfing newbies.
I didn't take my camera down to Trebarwith, but here's a lovely shot from Andrew Bone
On the Thursday evening, Kudhva happened to be hosting the popular Firelight evenings curated by our friends at Stranger Collective. The evening kicked off with some wholesome food, drink and chit chat.
Then we headed down through the forest to the Danish Cabin to hear fireside talks from a variety of speakers. These included international conflict photographer Guy Martin, Soul Farm's Laurence and Adele Jarrett Kerr, who left the corporate 9-5 behind to grow food in an old walled garden near Falmouth, as well as actor Edward Bluemel (from Killing Eve and Sex Education) who shared some funny and personal stories from his journey into acting. He seemed a very down-to-earth kinda chap.
We then spent the night camping in our tent at Kudhva – it was a wild and windy one, but still, it was a canvas room with a view nevertheless.
So, we really enjoyed our mini break at Kudhva – it was a unique space which makes it easy to disconnect from the outside world. A space to take a step back from the busyness of normal life and recharge in a rugged landscape.
In short, we'd fully recommend taking a look.
Note: We don't do sponsored posts, but we do like to spread the love about people doing cool things. This post was self-commissioned and is not sponsored, but we were kindly invited to stay free of charge.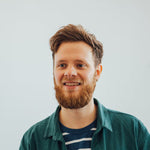 Mark Musgrave