Meet the Maker: Waxed Canvas Backpacks
You've probably heard me rattling on about how durable, organic and weatherproof our backpacks are...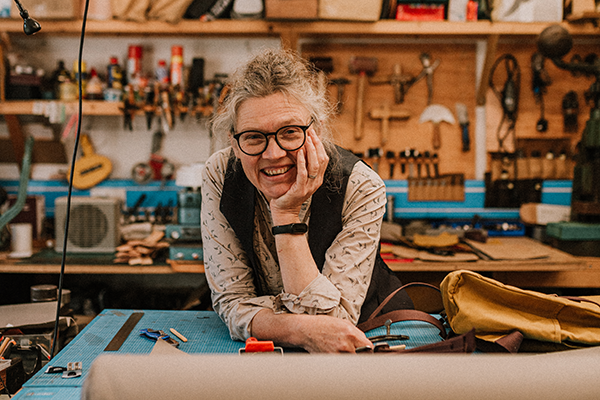 But did you know that they're all handmade by one skilled master maker?

Not a faceless factory on distant shores but one person.
With a face. A nice one in fact (see above).

Lesley's been working with waxed cotton and leather for over 35 years!
She started when she was 19 (see below)

Safe to say, she knows her onions
And by onions I mean backpacks.

She's a wonderfully warm human who has incredible attention to detail.
We're very lucky to work with her.

Our Backpack Collection
Explore our collection of waxed organic cotton backpacks – handmade in Britain in tiny batches by Lesley.
Designed for the everyday: Work. Play. Urban. Wild.
Our versatile bum bag, sling bag, waist bag, cross-body pack...whatever you want to call it. Perfect for travel and shorter walks – keeping your essentials close.
Colours:
Our smaller roll top pack – perfect for packing light for around the city or shorter wanderings in the wild.
Colours:
Our most popular backpack – the all-rounder. From the city to the wild and back again. With a 20-litre capacity, padded straps and minimalist design – perfect for the commute and wilderness pursuit alike.
Colours:
Weatherproof waxed organic cotton, with lid and drawstring closure. Handmade in Britain from durable and sustainable ingredients. Featuring custom topography lining from our favourite Cornish wild space: Logan Rock.
Colours:
Looking for a leather-free version of our backpacks?  We can make one for you - just get in touch.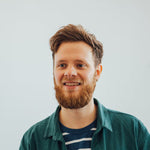 Mark Musgrave